RALEIGH – So just how might changes or updates or additions or your software affect users and customers? Rather than an angry or supportive email or messaging – or a blast of social – response emerging global player Pendo is rolling out "Session Replay" for developers to get instant reactions via video.
And it appears to have a big pain point. More than 500 of Pendo's growing global customer based have already signed on as beta users, the company – a so-called unicorn worth more than $1 billion – perched in one of Raleigh's newest office towers says.
"Understand why users do what they do through video playbacks of their actions," Pendo explains.
Run by CEO and co-founder Todd Olson, Pendo's new offeringoffers:
"Video playbacks of in-app user behavior.
"Captures user events such as clicks, cursor movements, scrolling, and more."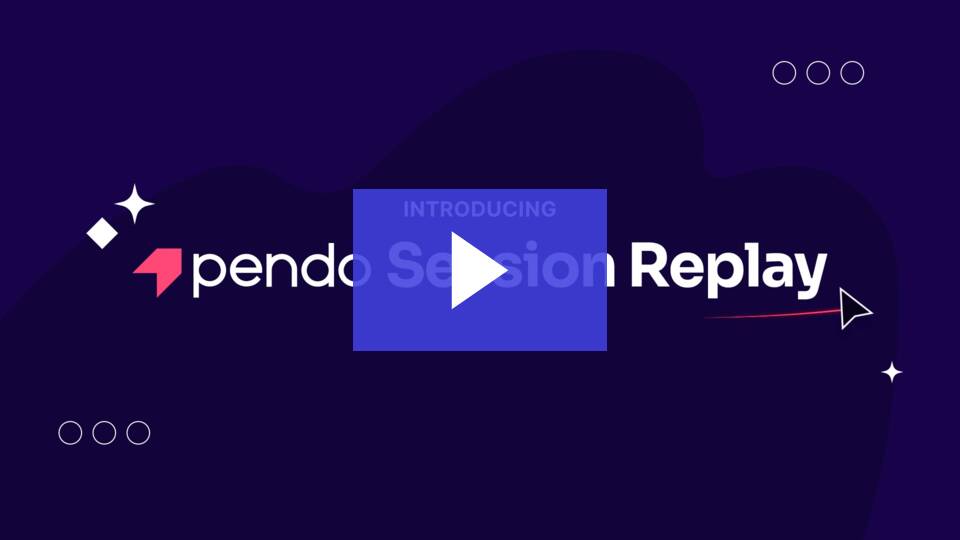 Pendo, which is all about improving software performance, announced its new product Wednesday at the annual Pendomonium event in Raleigh with a crowd of 1,300 looking on.
"Session Replay is an essential tool for product teams — it provides irrefutable evidence to back up their discoveries from product usage data and to inform both short-term actions and long-term product bets," said Todd Olson, CEO and co-founder of Pendo, in the anouncement. "Along with our exciting AI roadmap and new product discovery capabilities announced today at Pendomonium, we've made an even more powerful Pendo platform for delivering the best application experiences."
The company, which earlier this year cut 12% of its workforce, has rebounded since June with a growth spurt and recently unveiled a suit of artificial intelligence related products.
'AI is now part of everything we do:' Pendo CEO talks the play, the why, the importance, the leaders
Here's how Session Replay works, according to Pendo:
"Session Replay adds a third layer of user intelligence to the Pendo platform — visual data. It provides teams with context around what they uncover with quantitative usage data or what they learn from qualitative feedback in Pendo. By watching a user click, scroll, and move through an application, for example, in the moments just before they get frustrated and log out, teams can more deeply understand their users and get to critical product insights faster. With its comprehensive, no-code privacy settings, Session Replay continues Pendo's commitment to providing dynamic privacy-centric solutions to customers."
---
Session Replay highlights
From Pendo
Features of Session Replay include:
Integration with Pendo's quantitative and qualitative data: Session Replay makes Pendo a single source of truth for user behavior intelligence. Combining visual data with usage data, user feedback and user sentiment, teams can make confident product decisions and ensure the features they build get used.
Availability everywhere in Pendo: Replays are available throughout the Pendo platform. For example, a customer's usage data shows a segment of users abandoning a page at a high rate — they can click a "Watch replay" button and pull up a list of relevant replays to view to understand the problem.
Advanced and simplified privacy settings: Session Replay includes three out-of-the-box privacy settings that blur private data during a session. There's also an option to customize those settings further.
Unlimited replays: Pendo captures every second of user interaction and organizes it in a searchable library by filters like visitor, segment, page, NPS response, and in-app guide click.
Flag and share replays: Jump to key moments in a replay based on applied filters. Or, flag important replays so they're easy to identify and return to later. Share replays with other team members to build empathy for users and support product roadmap decisions.
---
Pendo joins AI frenzy, unveiling product suite targeting software improvements