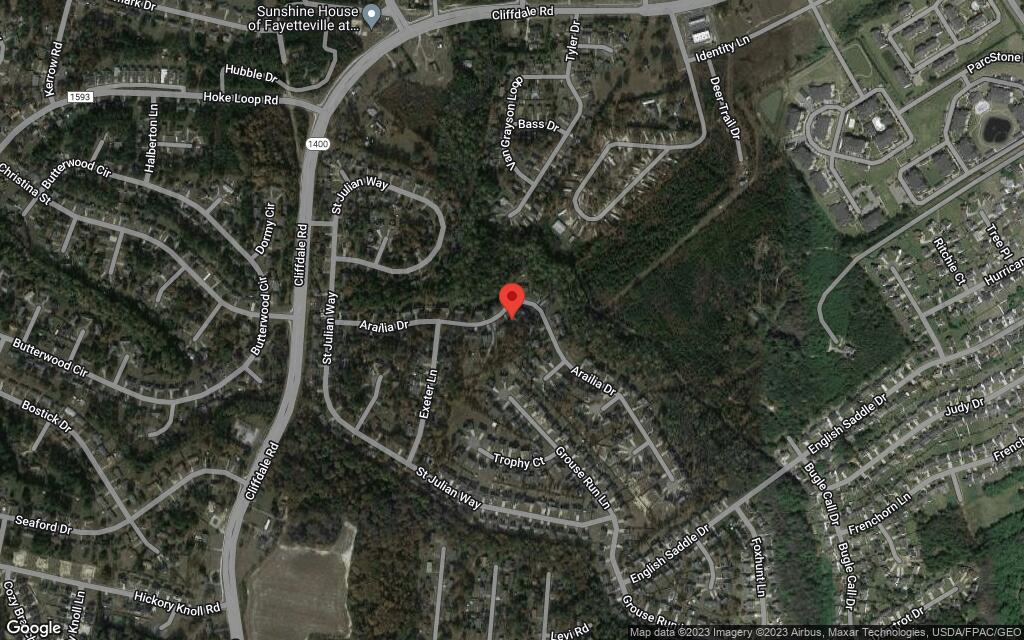 A house located at 1251 Arailia Drive in Fayetteville has new owners. The 1,280-square-foot property, built in 1992, was sold on Nov. 9, 2023. The $213,000 purchase price works out to $166 per square foot. The layout of this single-story home consists of three bedrooms and two baths. The home's outer design showcases a a gable roof frame, with roofing materials crafted from composition shingles. Inside, a fireplace enhances the ambiance of the living area. The property is equipped with a vent heating system and a cooling system. In addition, the house provides a two-car garage, granting ample space for parking and storage purposes.
Here are some other recent nearby sales:
A 2,063-square-foot home at 1608 Stanford Court in Fayetteville sold in May 2023, for $225,254, a price per square foot of $109. The home has 4 bedrooms and 2 bathrooms.
In August 2023, a 1,244-square-foot home on Saint Julian Way in Fayetteville sold for $233,000, a price per square foot of $187. The home has 3 bedrooms and 2 bathrooms.
On Saint Julian Way, Fayetteville, in April 2023, a 1,634-square-foot home was sold for $200,500, a price per square foot of $123. The home has 3 bedrooms and 3 bathrooms.
This story was generated using public data feeds and artificial intelligence. Send any errors to jglusco@wral.com.