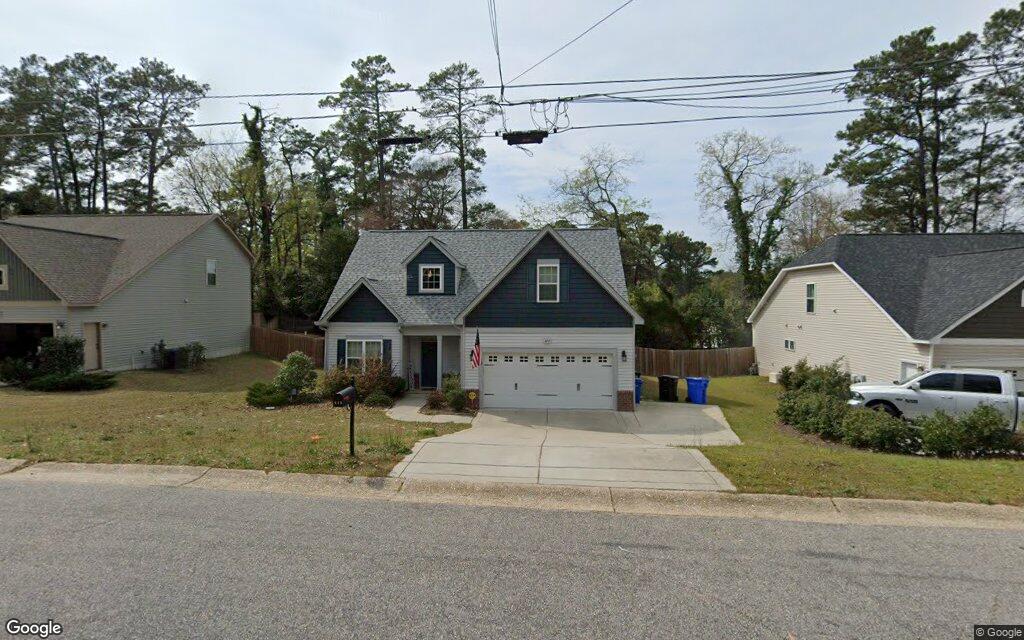 The spacious property located at 619 Cape Fear Avenue in Fayetteville was sold on Nov. 6, 2023. The $310,000 purchase price works out to $151 per square foot. The house, built in 2015, has an interior space of 2,053 square feet. This two-story home offers a roomy layout with four bedrooms and three bathrooms. The home's outer structure has a gable roof frame, composed of composition shingles. Inside, a fireplace adds character to the home. The property is equipped with a vent heating system and a cooling system. Additionally, the home includes a two-car garage, ensuring ample room for parking and storage.
These nearby houses have also recently changed hands:
In October 2023, a 1,280-square-foot home on Queen Street in Fayetteville sold for $235,000, a price per square foot of $184. The home has 2 bedrooms 1 bathroom.
On Glenville Avenue, Fayetteville, in August 2023, a 960-square-foot home was sold for $175,000, a price per square foot of $182. The home has 3 bedrooms 1 bathroom.
A 2,022-square-foot home at 604 Pearl Street in Fayetteville sold in October 2023, for $275,000, a price per square foot of $136. The home has 2 bedrooms and 2 bathrooms.
This story was generated using public data feeds and artificial intelligence. Send any errors to jglusco@wral.com.