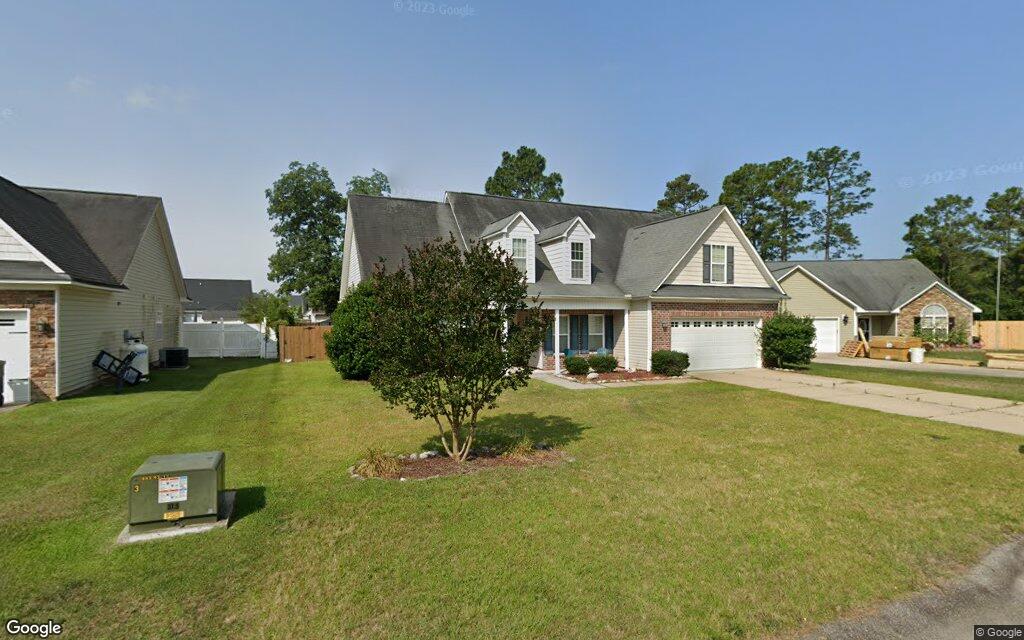 A spacious house located at 4365 Redspire Lane in Fayetteville has new owners. The 2,156-square-foot property, built in 2008, was sold on Nov. 2, 2023. The $325,000 purchase price works out to $151 per square foot. This two-story house presents a roomy floor plan, featuring four bedrooms and three baths. The home's outer design showcases a a gable roof frame, with roofing materials crafted from composition shingles. Inside, there is a fireplace. The property is equipped with a vent heating system and a cooling system. Additionally, the house includes a two-car garage, ensuring ample room for parking and storage.
Here are some other recent nearby sales:
On North Kilchattan Drive, Fayetteville, in June 2023, a 2,429-square-foot home was sold for $370,000, a price per square foot of $152. The home has 4 bedrooms and 3 bathrooms.
A 2,053-square-foot home at 3044 North Kilchattan Drive in Fayetteville sold in June 2023, for $347,000, a price per square foot of $169. The home has 4 bedrooms and 4 bathrooms.
In July 2023, a 2,560-square-foot home on Hunting Lodge Road in Fayetteville sold for $381,000, a price per square foot of $149.
This story was generated using public data feeds and artificial intelligence. Send any errors to jglusco@wral.com.