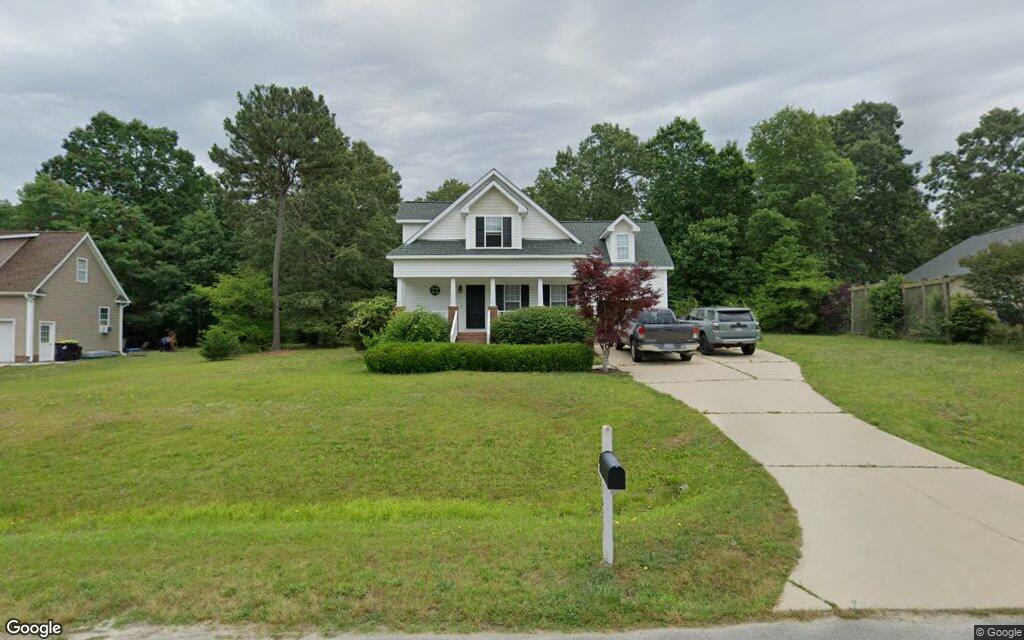 A house located at 1633 Balkan Road in Western Wake has a new owner. The 1,316-square-foot property, built in 2003, was sold on Oct. 26, 2023. The $350,000 purchase price works out to $266 per square foot. This is a single-story house. The home's external appearance showcases a gable roof design. Inside, there is a fireplace. The property is equipped with central heating and central A/C. Additionally, the home features a garage.
These nearby houses have also recently been sold:
A 1,164-square-foot home at 1529 Balkan Road in Fuquay Varina sold in May 2022, for $330,000, a price per square foot of $284.
On Overhead Court, Willow Spring, in September 2023, a 2,233-square-foot home was sold for $430,000, a price per square foot of $193.
In May 2022, a 3,335-square-foot home on Holland Hills Drive in Fuquay Varina sold for $595,000, a price per square foot of $178.
This story was generated using public data feeds and artificial intelligence. Send any errors to jglusco@wral.com.