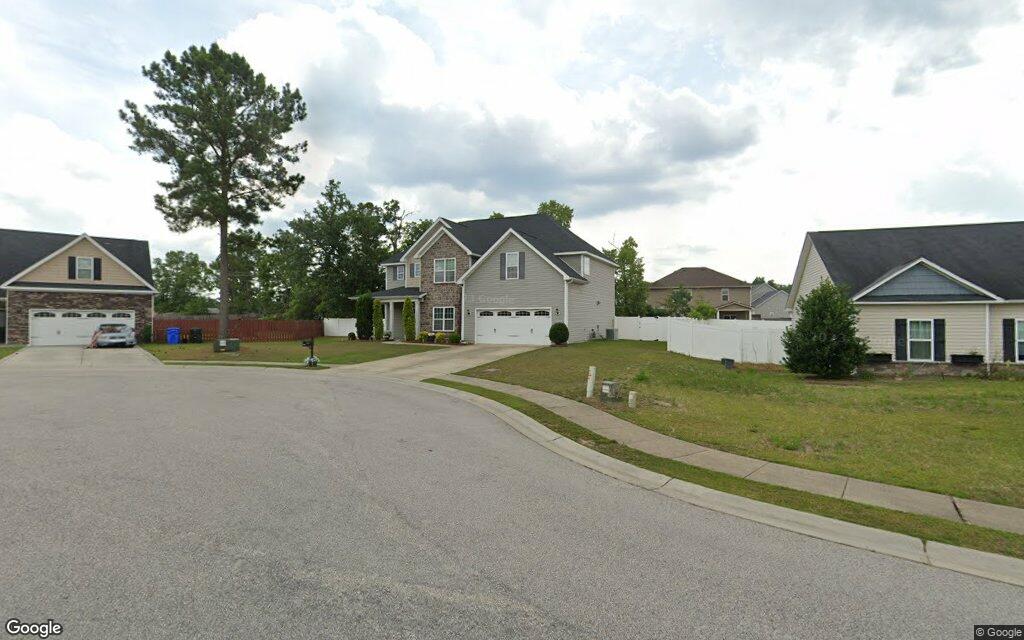 A 2,496-square-foot house built in 2012 has changed hands. The spacious property located at 3905 Schick Place in Fayetteville was sold on Nov. 2, 2023. The $319,000 purchase price works out to $128 per square foot. This two-story home offers a capacious living environment with its five bedrooms and three bathrooms. On the exterior, the home features a gable roof design constructed with composition shingles. Inside, there is a fireplace. The property is equipped with a vent heating system and a cooling system. In addition, the house comes with a two-car garage, allowing for convenient vehicle storage and additional storage space. The property's backyard also includes a spa (or a hot tub).
Here are some other recent nearby sales:
On Dalehead Court, Fayetteville, in May 2023, a 2,047-square-foot home was sold for $294,500, a price per square foot of $144. The home has 3 bedrooms and 3 bathrooms.
A 2,836-square-foot home at 4007 Beaubien Drive in Fayetteville sold in August 2023, for $355,000, a price per square foot of $125. The home has 4 bedrooms and 4 bathrooms.
In August 2023, a 1,996-square-foot home on Des Planes Avenue in Fayetteville sold for $295,000, a price per square foot of $148. The home has 3 bedrooms and 2 bathrooms.
This story was generated using public data feeds and artificial intelligence. Send any errors to jglusco@wral.com.