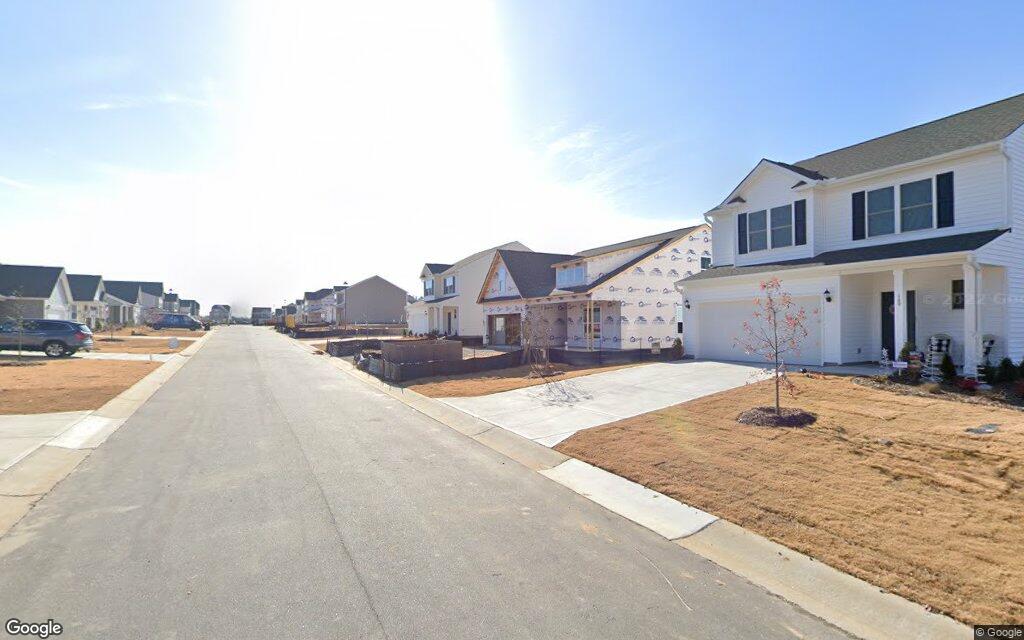 A house located at 169 Combine Trail in Johnston has a new owner.
The 1,938-square-foot property, built in 2021, was sold on Oct. 24, 2023, for $342,000, or $176 per square foot. This two-story house offers a spacious layout with four bedrooms and three baths. The home's outer design showcases a a gable or hip roof frame, with roofing materials crafted from composition shingles. Inside, there is a fireplace. The property is equipped with heat pump heating and central A/C. Additionally, the home includes a two-car garage.
Here are some other recent nearby sales:
In June 2023, a 3,065-square-foot home on Combine Trail in Benson sold for $430,000, a price per square foot of $140. The home has 4 bedrooms and 4 bathrooms.
A 2,252-square-foot home at 99 Franklin Farm Lane in Benson sold in September 2023, for $415,000, a price per square foot of $184. The home has 3 bedrooms and 2 bathrooms.
On Highview Drive, Benson, in August 2023, a 3,204-square-foot home was sold for $470,000, a price per square foot of $147. The home has 4 bedrooms and 3 bathrooms.
This story was generated using public data feeds and artificial intelligence. Send any errors to jglusco@wral.com.