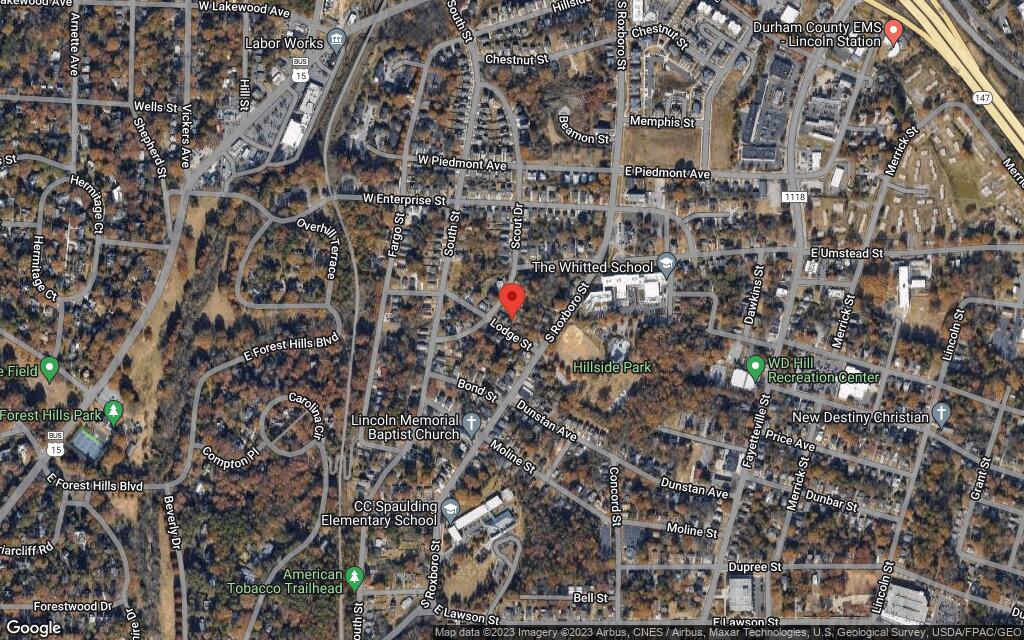 A house located at 110 Lodge Street in Durham has a new owner.
The 1,036-square-foot property, built in 1930, was sold on Oct. 18, 2023. The $227,000 purchase price works out to $219 per square foot. The layout of this single-story home consists of two bedrooms and one bath. Outside, the home presents roofing composed of asphalt materials. The property is equipped with a heating system and a cooling system.
These nearby houses have also recently been sold:
In February 2023, a 728-square-foot home on Scout Drive in Durham sold for $285,000, a price per square foot of $391. The home has 2 bedrooms 1 bathroom.
On Bond Street, Durham, in April 2022, a 2,382-square-foot home was sold for $595,000, a price per square foot of $250. The home has 4 bedrooms and 4 bathrooms.
A 1,482-square-foot home at 1314 South Roxboro Street in Durham sold in May 2022, for $358,000, a price per square foot of $242. The home has 3 bedrooms and 2 bathrooms.
This story was generated using public data feeds and artificial intelligence. Send any errors to jglusco@wral.com.