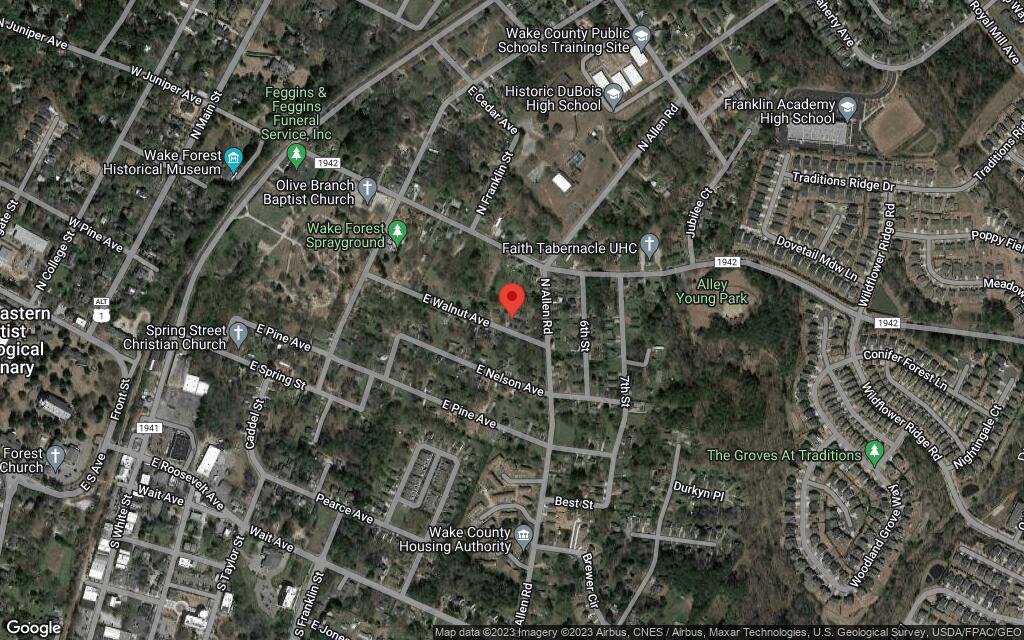 A 1,960-square-foot house built in 2000 has changed hands.
The property located at 617 East Walnut Avenue in Wake Forest/Rolesville was sold on Sept. 22, 2023, for $320,000, or $163 per square foot. This is a single-story house. On the exterior, the home features a gable roof design. Inside, a fireplace adds character to the home. The property is equipped with central heating and central A/C.
These nearby houses have also recently been sold:
A 800-square-foot home at 417 Sixth Street in Wake Forest sold in August 2022, for $147,500, a price per square foot of $184.
In March 2023, a 664-square-foot home on East Nelson Avenue in Wake Forest sold for $175,000, a price per square foot of $264.
On East Nelson Avenue, Wake Forest, in November 2022, a 1,164-square-foot home was sold for $250,000, a price per square foot of $215.
This story was generated using public data feeds and artificial intelligence. Send any errors to jglusco@wral.com.