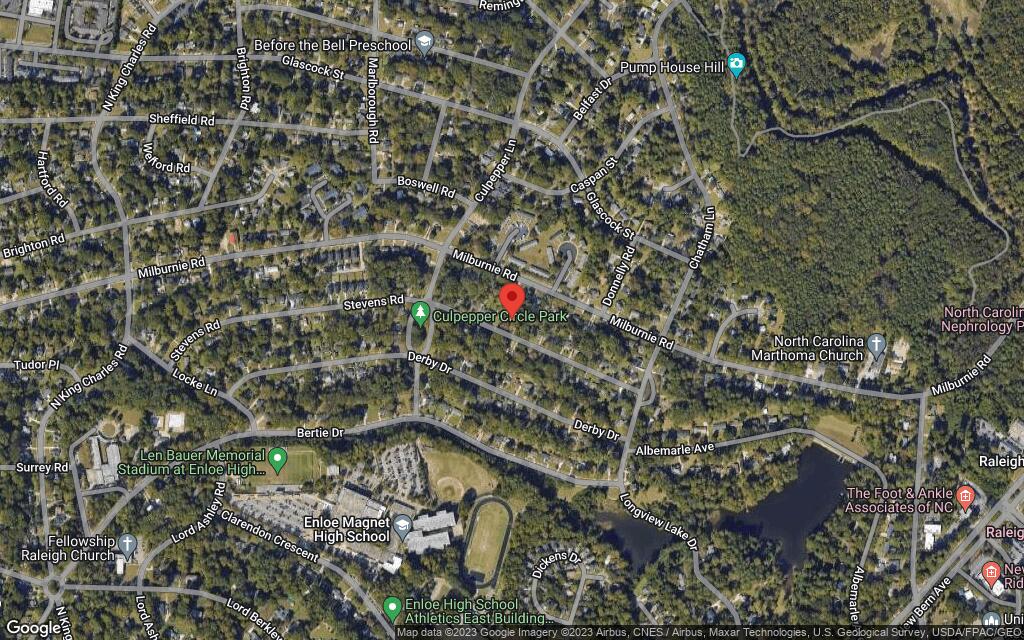 A 1,112-square-foot house built in 1953 has changed hands.
The property located at 2429 Stevens Road in Eastern Wake was sold on Oct. 2, 2023, for $263,945, or $237 per square foot. This is a single-story house. On the exterior, the home features a gable roof design. The property is equipped with central heating and central A/C. Additionally, the house provides a two-car garage, granting ample space for parking and storage purposes.
These nearby houses have also recently changed hands:
In February 2022, a 837-square-foot home on Derby Drive in Raleigh sold for $245,000, a price per square foot of $293.
On Milburnie Road, Raleigh, in May 2022, a 1,012-square-foot home was sold for $395,000, a price per square foot of $390.
A 1,010-square-foot home at 2450 Stevens Road in Raleigh sold in November 2022, for $400,000, a price per square foot of $396.
This story was generated using public data feeds and artificial intelligence. Send any errors to jglusco@wral.com.