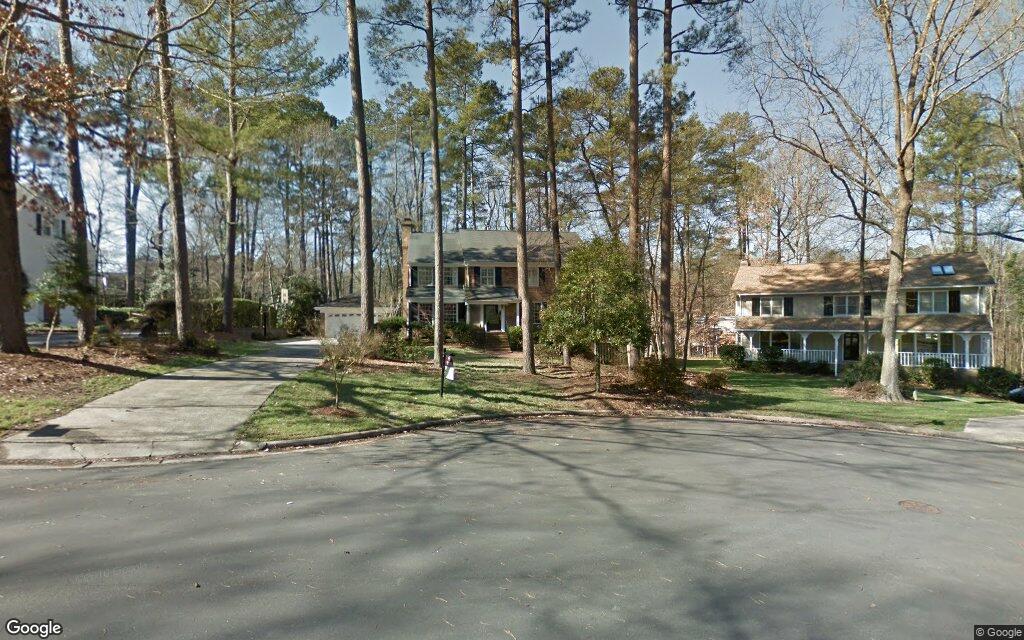 The spacious property located at 21 Chancery Place in Durham was sold on July 18, 2023.
The $1,250,000 purchase price works out to $227 per square foot. The house, built in 1976, has an interior space of 5,504 square feet. This single-story home offers a roomy layout with four bedrooms and five baths. The home's outer structure has asphalt roofing. Inside, a fireplace adds character to the home. The property is equipped with a heating system and a cooling system. In addition, the home provides a single carport. The lot size of the property measures an impressive 0.5-acre.
These nearby houses have also recently been purchased:
In April 2022, a 3,431-square-foot home on Saint Marks Road in Durham sold for $912,000, a price per square foot of $266. The home has 3 bedrooms and 3 bathrooms.
On Saint Marks Road, Durham, in May 2022, a 3,270-square-foot home was sold for $1,055,000, a price per square foot of $323. The home has 4 bedrooms and 4 bathrooms.
A 4,268-square-foot home at 3715 Northampton Road in Durham sold in June 2022, for $1,420,000, a price per square foot of $333. The home has 5 bedrooms and 4 bathrooms.
This automated story was generated using artificial intelligence and public data feeds from our partners at United Robots. Send any errors to jglusco@wral.com.