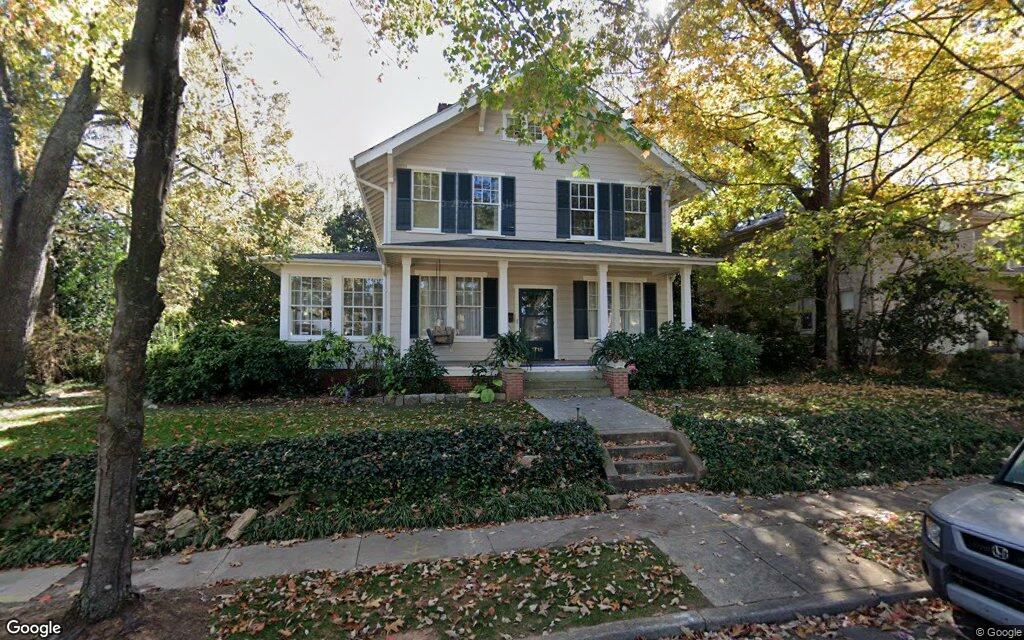 The spacious historic property located at 1715 Park Drive in Raleigh was sold on June 8, 2023. The $1,250,000 purchase price works out to $403 per square foot. The house, built in 1925, has an interior space of 3,100 square feet. This is a two-story house. The home's outer structure has a gable roof frame. Inside, a fireplace adds character to the home. The property is equipped with central heating and central A/C. In addition, the home is equipped with a two-car garage, accommodating vehicles and storage needs efficiently. The property occupies a sizable 0.4-acre lot.
These nearby houses have also recently changed hands:
On Hawthorne Road, Raleigh, in September 2022, a 4,152-square-foot home was sold for $1,700,000, a price per square foot of $409.
A 2,411-square-foot home at 205 Woodburn Road in Raleigh sold in March 2023, for $1,000,000, a price per square foot of $415.
In November 2022, a 3,630-square-foot home on Woodburn Road in Raleigh sold for $1,725,000, a price per square foot of $475.
This automated story was generated using artificial intelligence and public data feeds from our partners at United Robots. Send any errors to jglusco@wral.com.